Robo-Vac
External Pneumatic Operated Condensate Drain for Vacuum Systems
---
A fully automatic, zero loss drain for vacuum systems that requires no electricity. Translucent reservoir for visual assurance of operation. Vacuum to 26″ Hg.
Features
Complete drain system
Isolated trigger assembly
Heavy duty industrial drain
Horizontal low profile
Translucent reservoir
Non clogging, full port drain valve
Fully pneumatic
Automatic design
NPT or BSPP connections available
Benefits
Designed for most vacuum systems
Reliable design – unaffected by contaminants
One unit works for multiple compressed air systems. Saves valuable air. Saves money
Fits in tight spots – can be mounted under equipment
Easy-to-see condensate level. "Quick check"
Handles scale and rust without clogging
No electricity required
Operates on demand
How it Removes Condensate From Vacuum Systems
Condensate enters the drain through one of two inlet connections. As condensate is collected and the translucent reservoir fills, a stainless steel float mechanism rises. When the condensate reaches a design level, the float mechanism actuates an isolated magnetic trigger assembly. The trigger assembly directs control air to close a pinch valve and balance line valve to isolate the drain from the vacuum system. Next air is directed to the drain valve actuator to open a full-port drain valve and to the drain reservoir to drive condensate from the reservoir.
Condensate will then exit the unit. As the float drops, the trigger assembly closes the control air line and the valve actuator closes the ball valve. At the same time, the pinch valve and balance line valves are opened and the drain is returned to the collection mode.
Specifications
| | |
| --- | --- |
| Inlets | (2) 3/4″ NPT (BSPP Connections Available) |
| Outlet | 1/2″ NPT (BSPP Connections Available) |
| Power | Clean, Dry Compressed Air 80 to 130 PSI |
| Pressure | 26″ Hg vacuum to 90 PSI |
| Operating Temperature | 32° to 180° F. |
| Weight | 17 lbs. |
| Discharge | 24 ounces per cycle |
Materials
| | |
| --- | --- |
| Reservoir | Aluminum and Composite |
| Valve | Bronze w/S.S. Ball and Stem |
| Float | Stainless Steel |
| Seat | Stainless Steel |
| Seal | Viton® |
*Consult factory for additional options
Dimensions
Ordering Information
| | |
| --- | --- |
| Stock No. | Description |
| RD11-VAC | Robo-Vac |
Support and Downloads
Robo-Drain RD11-VAC Installation Operating Manual
Want more information on managing condensate in your compressed air system?
Complete the form to receive 3 free E-Books: The Cost of Compressed Air, The Importance of Condensate Drains, and Responsible Condensate Management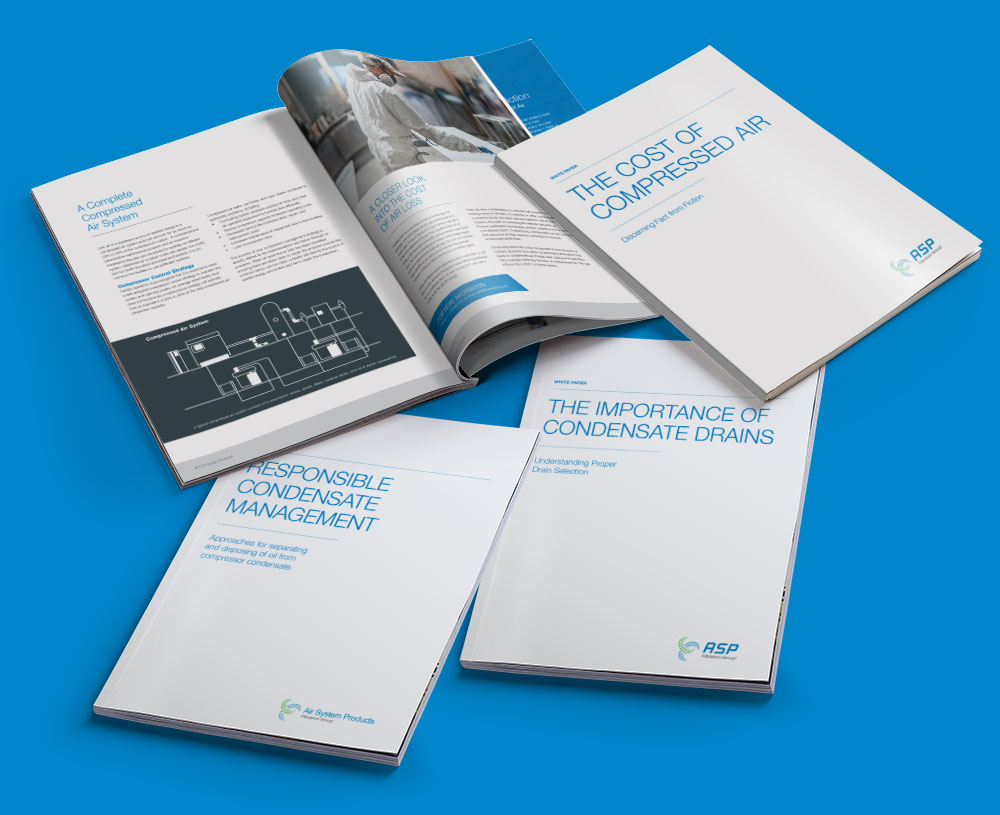 Related Products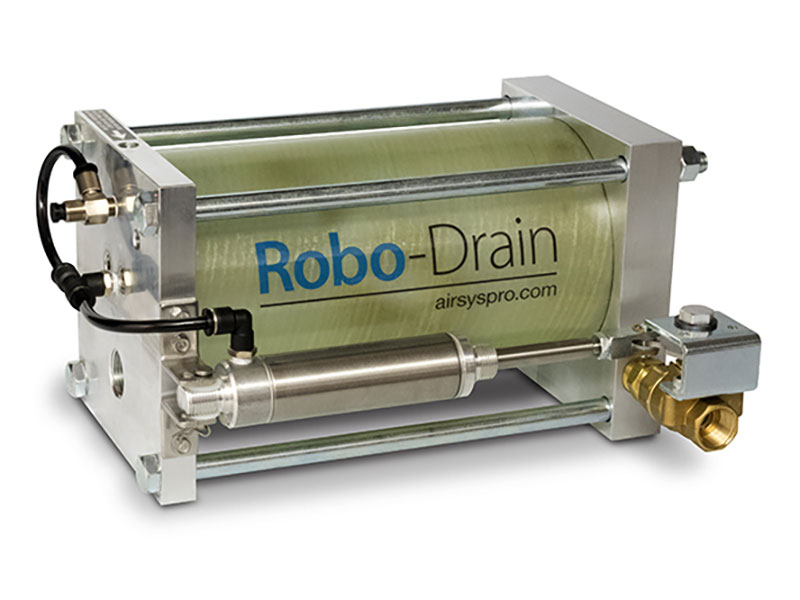 Robo-Drain RD11-T
most commonly purchased condensate drain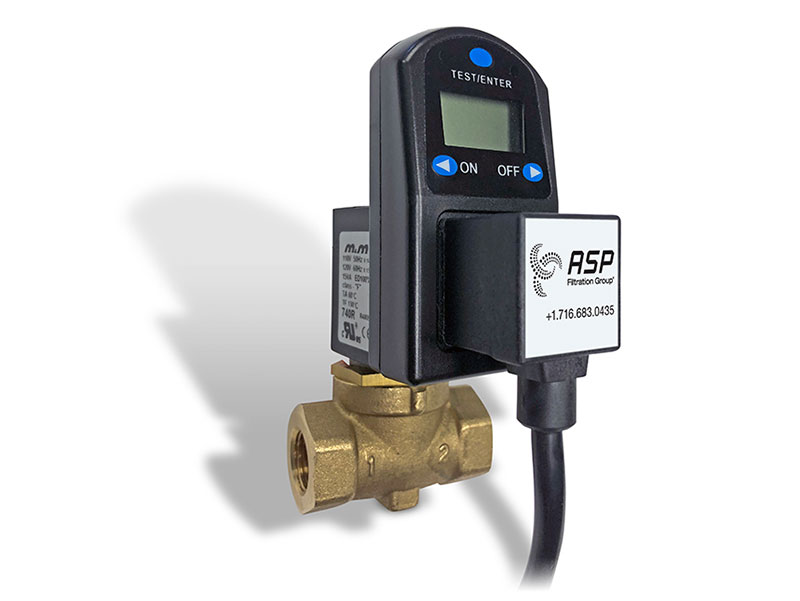 dDVT720 Series
An electric timer drain with digital, programmable screen
Accu-Zorb
Can simultaneously process multiple types of oil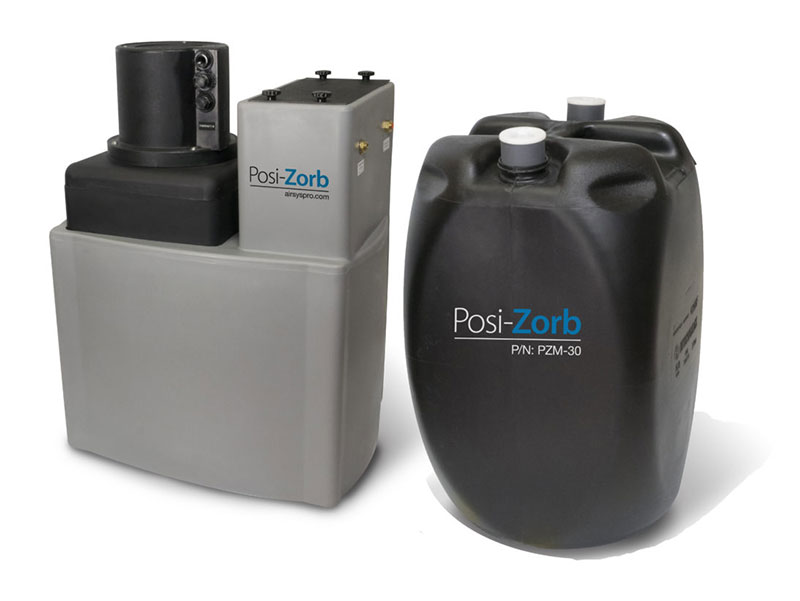 Posi-Zorb
Handles a variety of oils, cleaner condensate discharge